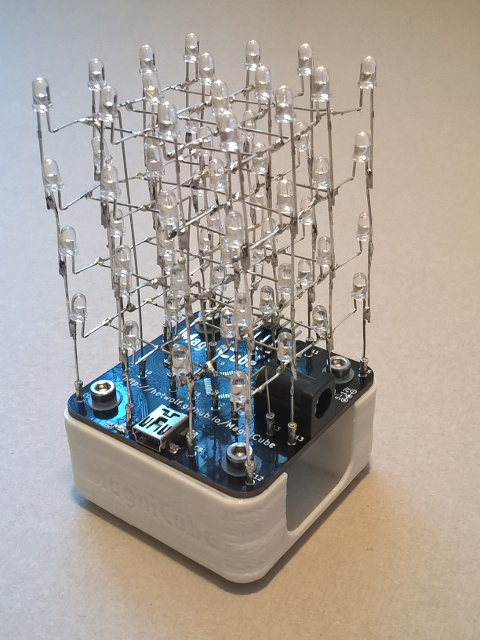 This is a 4x4x4 LED cube driven by a NXP MagniV MCU, running on S12CForth
Latest Updates:
I found my first bug on the new MagniCube PCBs. The polarity of the DC input is printed incorrectly on the boards.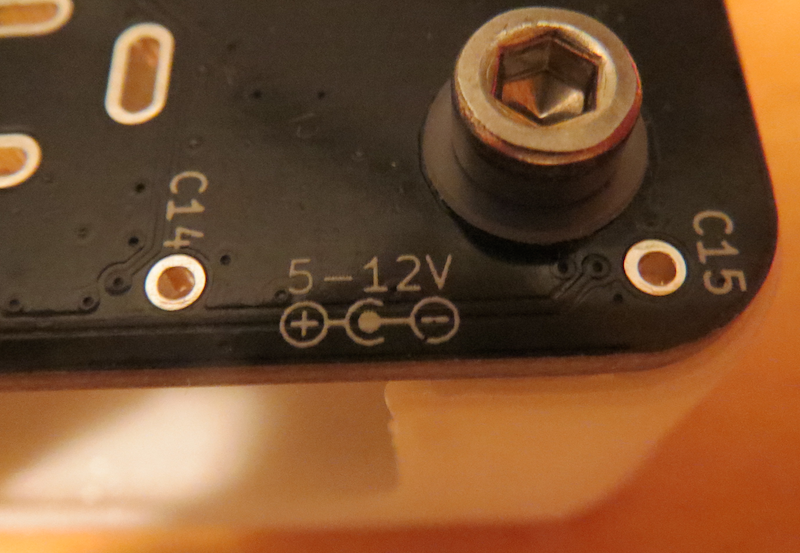 The silkscreen print should have looked like this.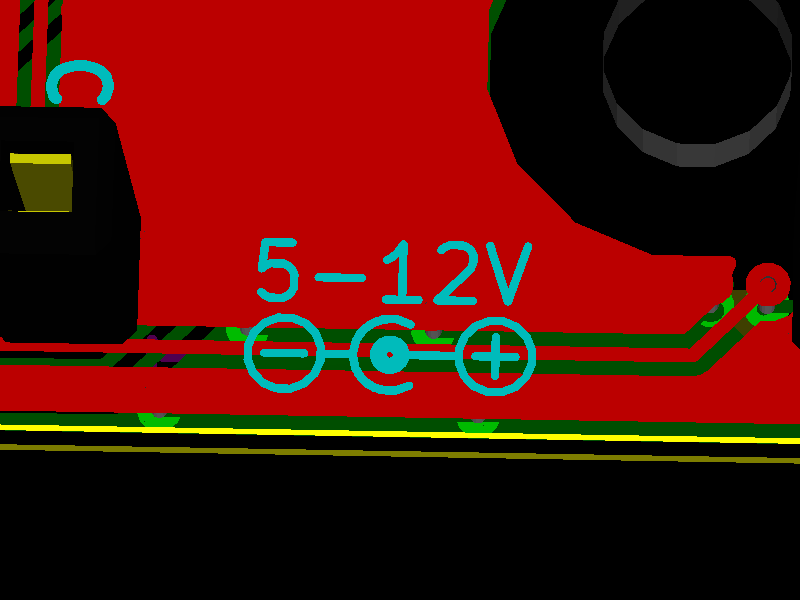 Kicad sources and Gerber files have been fixed in the latest release.
The MagniCube is supposed to have a base which can hold a 9V block battery. My first attempt designing a FDM printable socket didn't turn out too well.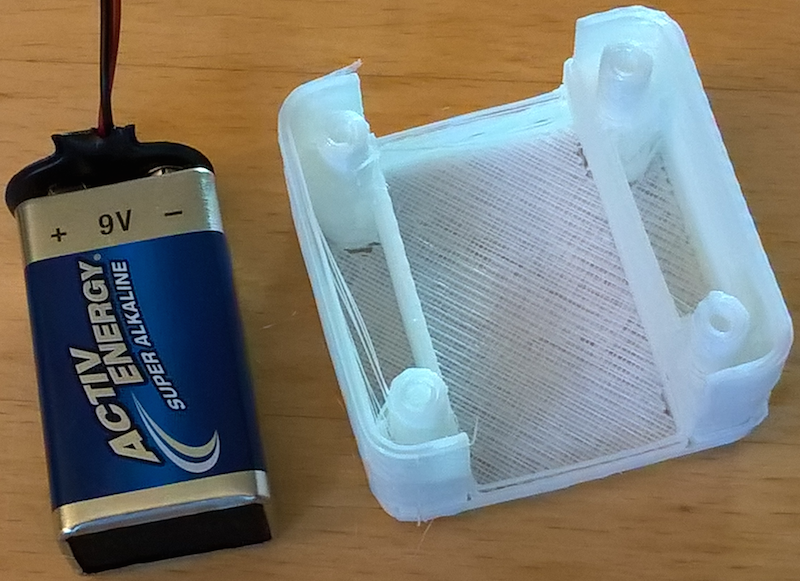 The outside walls turned out to be too thin and floppy.
My second attempt turned out better.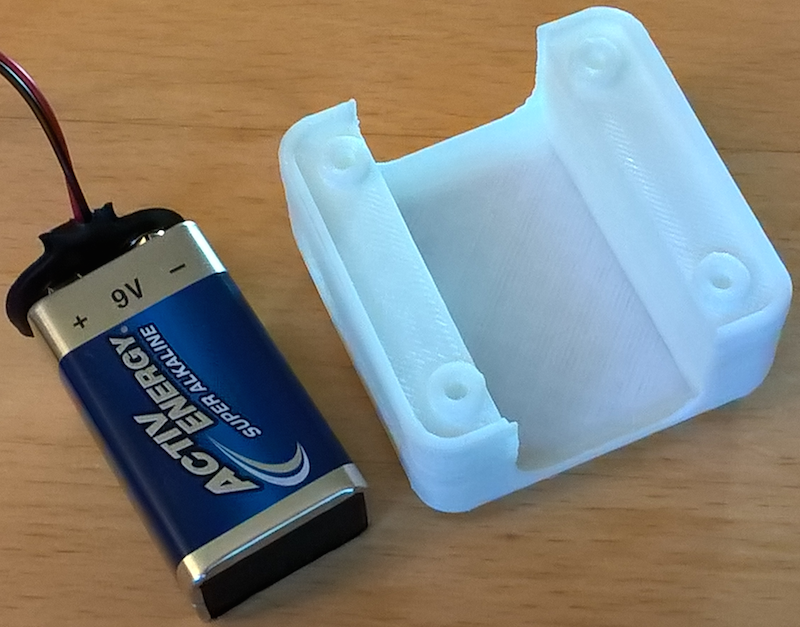 I also experimented with an imprint.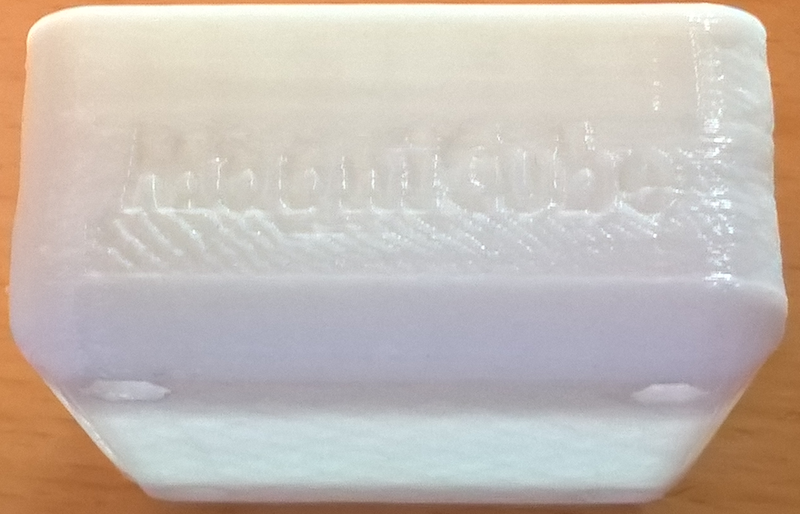 I still need to work on the quality of my 3D prints, though.
My PCBs have arrived!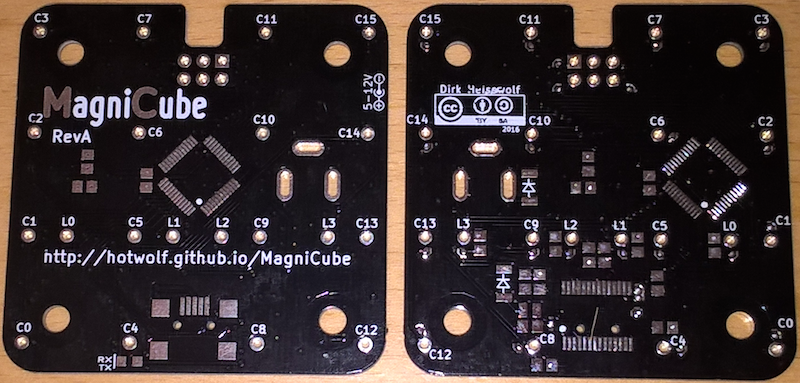 MagniCube RevA PCBs have been ordered. This time I'm trying the Elecrow PCB service.
Work has started on my new 4x4x4 LED cube project.